Block and Estate Management
Premier Property Management provides a fully comprehensive Block and Estate management service that can be tailored to your needs. A member of our staff will be specifically tasked with managing your account so you will be speaking to someone who knows and understands your property.
We can provide a suitable and cost effective management company for your block of flats or private housing estate.
Your enquiries and maintenance issues will be dealt with promptly and you will be kept informed of progress regularly.
We use local qualified tradesmen, covered by public liability insurance, who are proven to provide a reliable and skilled service at affordable and realistic costs.
Our aim is to provide outstanding service at exceptional value in a timely manner, giving you peace of mind that your property is managed effectively.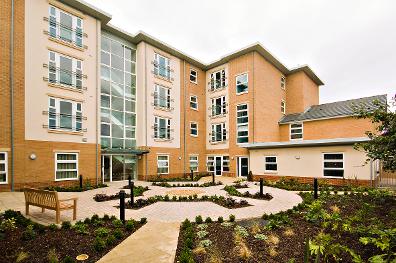 Call us for a free quotation on 01775 720015
Our services to you
Liaison with any previous managing agent to ensure smooth transition of information between all parties.

Around the clock answer service for residents or owners with queries or concerns.

Emergency call out seven days a week to deal with unforeseen emergencies.

Coordination of trades and contractors ensuring work is completed promptly and to your satisfaction.

Providing accounts for income and expenditure of your account.

Collection of service charges and dealing with payment arrears where necessary.

Receipt and payment of contractors invoices from the management fund.

Coordination the administration and drafting minutes of the Annual General Meeting of residents (AGM).

Attendance and participation of the AGM, including taking of minutes.

Regular site visits and reports.

Liaison with solicitors during the sale process regarding the Company accounts and Directorships.

Transfer of share certificates for new owners and maintenance of the Management Company Share Register.

Compilation of accounts for annual audit.

Arrangement of buildings and liability insurance for the management company.

Adherence to health and safety legislation and safety standards on site.